What do you need?
When you are often in a noisy environment
When you want reduce unwanted background noise
and enchance your relaxation time (Listening or Talking) 
What is the QozyBuds?
Quiet and Cozy= QozyBuds!
Creating Quiet and Cozy Earbuds is our design philosophy
The Qozybuds give you the Quiet and Cozy environment whenever and wherever you need !
Tonstep Qozy BudsAC097 ANC+ENCTrueWirelessStereo(TWS)
The world's first TWS headset with aluminum touch panel,which has effective connection distance up to 50 meters.
In-Ear Bluetooth True Wireless Stereo(TWS)
Active Noise Cancelling (ANC)- The active noise cancelling performance is almost same as Airpods Pro
Environmental Noise Cancellation (ENC)- The caller using it in the noise environment(e.g. in front of an electric fan or karaoke room), the receiver can't hear any loud noise from caller.
Ultraviolet(UV) Ray Sterilizing lamp built in – Guarantees the eartips clean and safety all the time.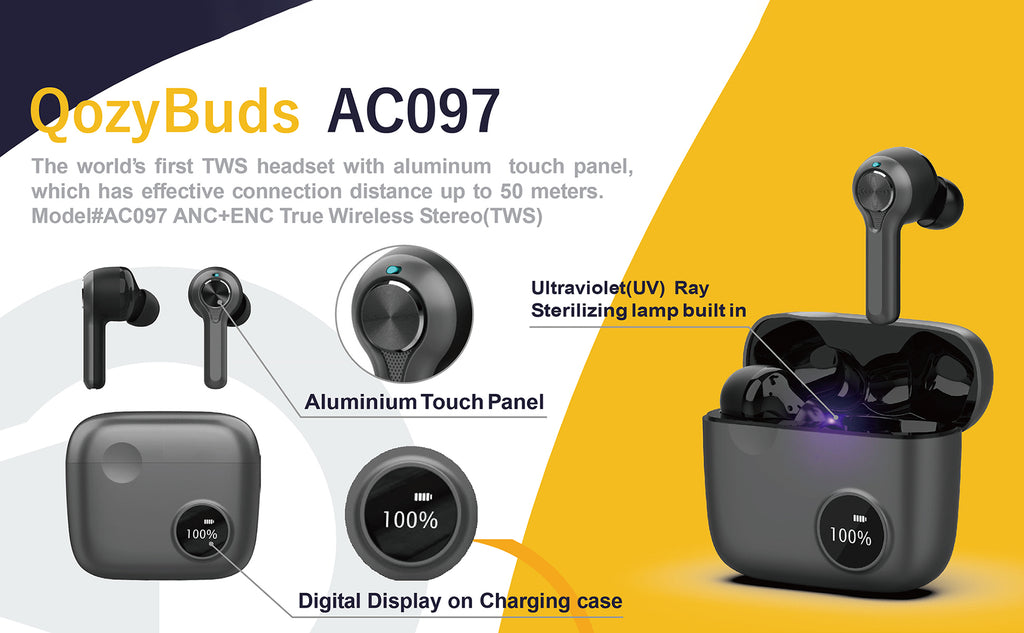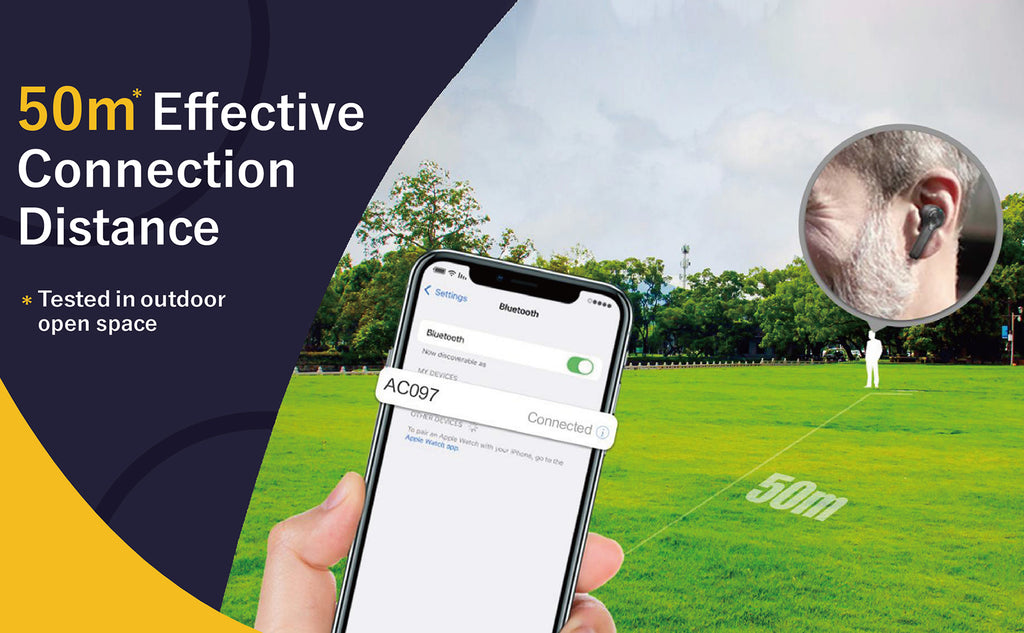 Tonstep QozyBuds AC097 Wireless Charger built in Charging case
‒ Easy to charge earphone holder case without cable.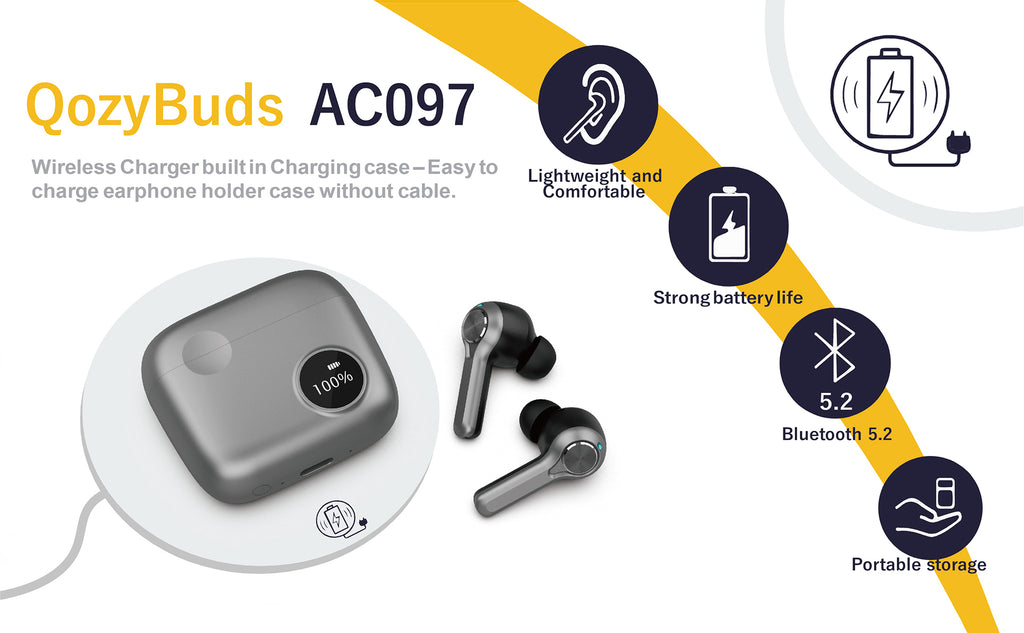 Tonstep QozyBuds AC097Hall Switch Built in (POP UP window)
- Open charging case and connect to mobile phone automatically, no need any manual operation to re-connect.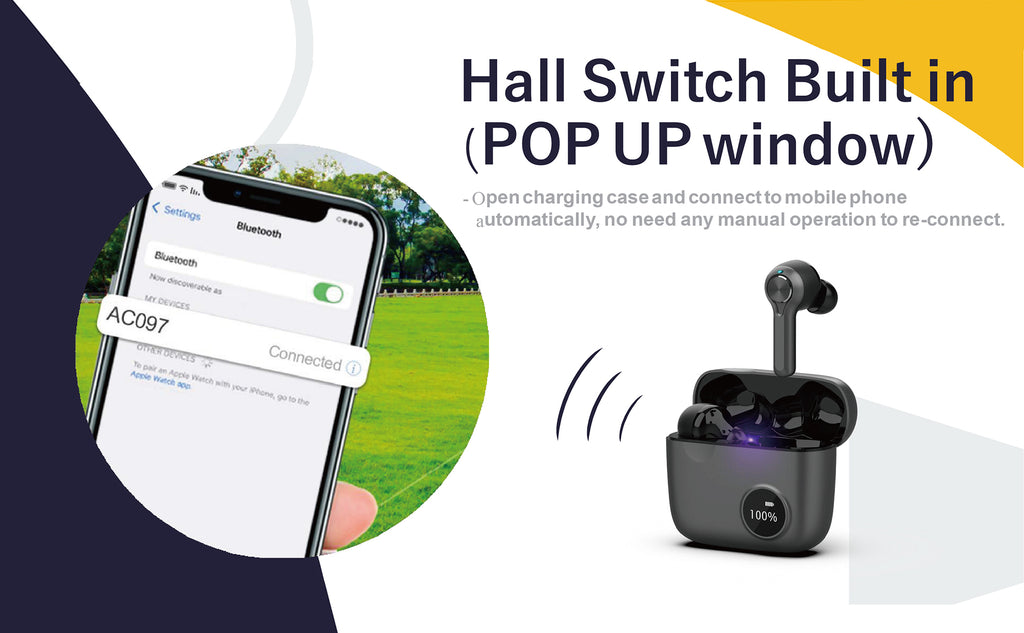 Super Bass Sound Quality
– The sound quality and performance is better than Airpods Pro. Has more deeper and powerful bass, and more clear treble output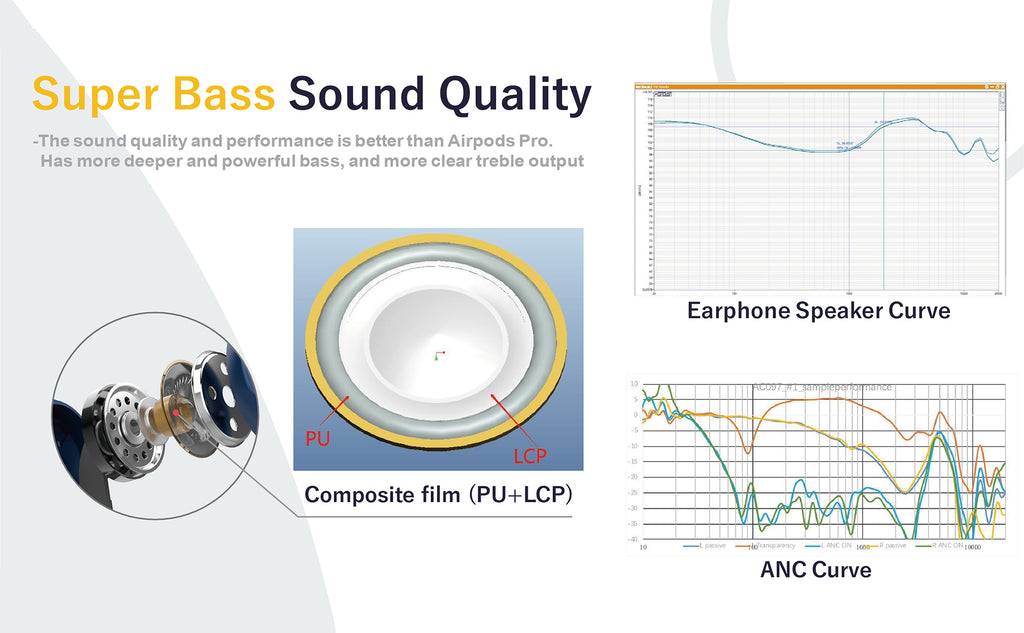 Meet the ergonomics design
– We used "Slide-Into-Ears" design to make the in-ear structure. It can make sure every users wear it in best condition with best ANC and Sound Quality performance.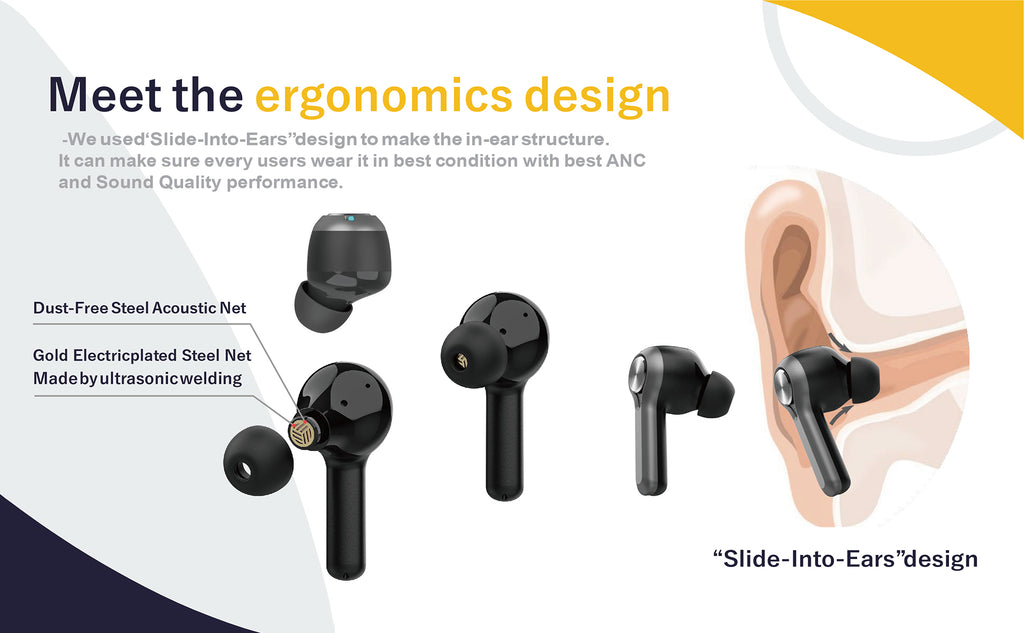 Tonstep QozyBuds AC097
TECHNICAL SPECIFICATIONS:
* Bluetooth Version: V5.3
* Battery Capacity
   Earbuds: Lithium 50mAh x 2pcs
   Charging case: Lithium 380mAh
* Charge Time
   Earbuds: Approx 1 hours
   Charging Cae: Approx 2 hours
* Talk Time
   Earbuds: 5 Hours
   Charging Case: Extra 20 Hours
* Playing Time
   Earbuds: Approx 8 hours
   Charging Case: Extra 30 Hours
* Standby Time: 120 Hours
* Driver Units: 10mm
* Frequency response: 20Hz-20kHz
* Impedance: 30 Ohm±15%
* Sensitivity(1KHz): 99dB ±3dB
* Noise Cancelling: -28dB
* Accessories:USB - Type C Charging Cable(0.3M) / Silicone eartips 3 pairs